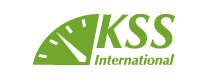 Welcome Mystery Shoppers!
Please nominate your favorite KSS scheduler for "Scheduler of the Year"
Click HERE!
Are you on Facebook? KSS International, Inc has a fan page!
facebook.com/KSSInc
OR
You can follow us on Twitter! @KSSINC
Please check back often as we post new projects on our job board every day!
We look forward to working with you!