Popular Brewhouse Lunch Available 4/27 $10 Bonus!

Modesto, CA 95356
If you are interested in one of these shops, please EMAIL tyoung@mercsystems..com for more info!



---

IMPORTANT NOTICE!

SASSIE Regular Maintenance - 5/9 & 5/16


SASSIE will be be down for maintenance on Saturday, May 9th & Saturday, May 16th
from 8 PM EST - 11 EST.


If you are in the system during this time, please make sure to save your work OFTEN!



---
Get paid for trying on SHOES! No purchase necessary! Shops available NOW!
Locations available:
Capitola, CA 95010
Milpitas, CA 95035
San Jose, CA 95123
Santa Clara, CA 95054
Sacramento, CA 95824
San Lorenzo, CA 94580


For questions or assistance, please EMAIL devar@mercsystems.com for more info!



---
Are you flying into or out of IAH in Houston? If so, we have Airport Bar Shops Available NOW at this airport!

For questions or assistance, please EMAIL christy@redbrickscheduling.com for more info!



---


WHERE ARE MY MATERIALS? - Updated 2.4.2015


Please CLICK HERE to access a spreadsheet
of FED-EX tracking info for merchandising assignments.

Search the spreadsheet by using your last name or location number. IF we
have received tracking info for your package/s, it will be on this spreadsheet.
If you cannot find it, we have not received the info yet from the
printer.


For questions or assistance, please EMAIL shop2@mercsystems.comor give us a call at 1.888.222.8301 x10 Monday - Friday 8 AM - 4:30 PM PST!




---
URGENT! • URGENT! • URGENT!
Mercantile Systems, Inc. has received several reports recently that our shoppers (and those who have never shopped for us before) are receiving checks and/or money orders from our organization. They are being asked to cash these checks, keep some of the money, and send the rest back.

THIS IS A SCAM. Mercantile Systems, Inc. DOES NOT send out checks for work not yet performed. We would never ask you to cash a check or money order and then send money back to us. If you receive one of these checks, please DO NOT CASH IT. Unfortunately, we are victims in this scam as well and we will be unable to help you recover your money.


Click the "Check Fraud" image below to read an article written by the FTC regarding this issue.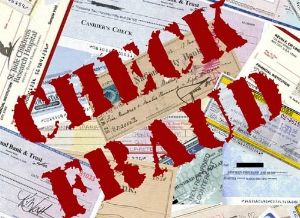 ---