SASSIE MAINTENANCE
- 10/10 & 10/17
8 PM - 11 PM
If you are in the system during this time, please make sure to save your work often!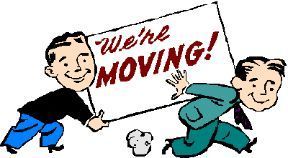 DID YOU KNOW??

Mercantile Systems is moving to ShopMetrics! While we will still be using our SASSIE website for a while longer, we're already up and running and scheduling many of our shops from our ShopMetrics site! Please register with us there at your earliest convenience. Eventually ALL of our shops will be scheduled from that site!

REGISTER HERE

WHERE ARE MY MATERIALS? - Updated 6.5.2015


Please CLICK HERE to access a spreadsheet
of FED-EX tracking info for merchandising assignments.

Search the spreadsheet by using your last name or location number. IF we
have received tracking info for your package/s, it will be on this spreadsheet.
If you cannot find it, we have not received the info yet from the
printer.


For questions or assistance, please EMAIL shop2@mercsystems.com or give us a call at 1.888.222.8301 x10 Monday - Friday 8 AM - 4:30 PM PST!




---