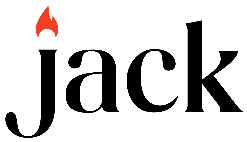 ATTENTION SHOPPERS:
New SSN Verification Feature
Want to increase your likelihood for receiving assignments with us? In an effort to prevent fraudulent shopper accounts from being created, we have now implemented a SSN verification feature for our US shoppers. Our system acts as an authorized agent of the Internal Revenue Service to verify that your SSN# matches your name. This provides a strong measure of identity verification. At this time this is optional, but those who have verified their identity through this feature will receive assignments over those who have not. You will find this feature in your shopper profile when logged onto our system.



Please find & take the Baseline Shopper Qualification Test prior to applying for shops.
This can be found when viewing you Shopper Log in the Testing Center. Most of our assignments now require that you earn this certification before you can submit your application.
Find the latest available Confidential Consumer shops on a map: http://prestomap.com/p/phantom
... or download the new Presto Insta-Shopper mobile app for faster searching: http://site.sassieshop.com/prestoshopperapp



WE HAVE JOINED THE MSPA (Mystery Shopping Provider Association)!
If you have a SILVER or GOLD MSPA Certification, please enter this into your profile. Shoppers who have earned these certifications will be given preference over those who do not. If you have it, LET US KNOW by adding this to your profile!
To receive payments electronically, please visit:
https://app.bill.com/network/confidentialconsumer
Because we have had problems with shoppers not reading the instructions, the system has been reconfigured to make you read the instructions first before allowing you into the survey. This is a systemwide change, which makes it a little redundant when you are assigned multiple shops of the same type. You will need to click the 'Guidelines' link for each assignment in order to get into the survey.
Recently we have had a lot of applicants that fail to answer the questions posed when applying for shops.
Please answer this question as we will ALWAYS choose a shopper who takes the time to answer the question over one who does not.
TIPPING:
As a rule of thumb, when you are tipping during a mystery shopping assignment with us, please tip at a MINIMUM 15% for poor service, 18% for average service, and 20% for excellent service. Please use the amount before any discounts/comps to make your calculations and tip within this range.
In the event that you update or have recently updated your address on the SASSIE system, please also send an email to
howardb@confidentialconsumer.com
informing us that you have done so. Our accounting system is not currently linked to Sassie, rather we will need to update this information manually to ensure that checks are mailed to the correct address. Thank you for your cooperation!
NO SHOPS IN YOUR AREA?
Help us help you! We pay referrals for any account large OR small
and can be any business that provides customer service.
We welcome your leads!