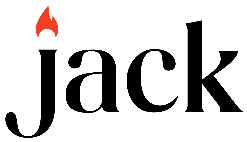 ATTENTION PHANTOM SHOPPERS:
Because we have had problems with shoppers not reading the instructions, the system has been reconfigured to make you read the instructions first before allowing you into the survey. This is a systemwide change, which makes it a little redundant when you are assigned multiple shops of the same type. You will need to click the 'Guidelines' link for each assignment in order to get into the survey.
Recently we have had a lot of applicants that fail to answer the questions posed when applying for shops.
Please answer this question as we will ALWAYS choose a shopper who takes the time to answer the question over one who does not.
TIPPING:
As a rule of thumb, when you are tipping during a mystery shopping assignment with us, please tip at a MINIMUM 15% for poor service, 18% for average service, and 20% for excellent service. Please use the amount before any discounts/comps to make your calculations and tip within this range.
In the event that you update or have recently updated your address on the SASSIE system, please also send an email to
info@phantom-shoppers.com
informing us that you have done so. Our accounting system is not currently linked to Sassie, rather we will need to update this information manually to ensure that checks are mailed to the correct address. Thank you for your cooperation!
ATTENTION SHADOWSHOPPERS:
If you are a shopper who has found us through Shadowshopper.com, please be advised that we are not directly affiliated with them. In order to apply for assignments with us, you must apply directly on OUR site. You may either follow the links found in the emails we send you, or you may login and look at our job board. Either way, we are happy you have signed up as a Phantom Shopper and look forward to working with you!
NO SHOPS IN YOUR AREA?
Help us help you! We pay referrals for any account large OR small
and can be any business that provides customer service.
We welcome your leads!