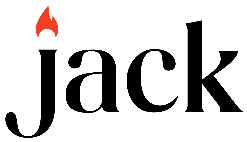 ATTENTION SHOPPERS:
Confidential Consumer is aware that certain individuals may have received correspondence from someone posing as a representative of our company with an invitation to perform mystery shopping or secret shopping assignments. As part of this scam, counterfeit checks are often sent accompanied by a letter which displays our name and logo. Communication with potential victims varies and includes mail delivered by the U.S. Postal Service, telephone, text, e-mail, and overnight delivery services.
The counterfeit checks are often associated with the following:
- Sweepstakes, mystery shopper, participation in a paid consumer research program, proposed employment as a consumer service evaluator or other advance-fee schemes where the communications request recipients to send money in order to receive the prize or money promised.
- Merchandise sold over the internet or through the mail where the buyers' checks exceed the agreed upon sales price and the purchasers instruct the sellers to send the balance back.
Confidential Consumer is not affiliated in any way with these fraudulent activities or with the counterfeit checks, which have absolutely no value. Furthermore, the majority of 'mystery shopping' companies, including Confidential Consumer, only send reimbursements/payments after a task has been completed.
WHAT TO DO:
If you are suspicious about any check you receive from Confidential Consumer, you can call us directly at (207) 828-4700 to verify the check's authenticity.
If you discover that you received a counterfeit check or notification via mail delivered by the U.S. Postal Service or telephone, consider filing a mail fraud complaint with your local Postmaster or directly with the U.S. Postal Inspection Service at United States Postal Inspection Service through the following link: http://ehome.uspis.gov/fcsexternal/default.aspx
If you discover that you received a counterfeit check via UPS, FedEx, or other non-Postal Service overnight delivery service and communications or solicitation have involved the internet or e-mail, consider filing a complaint with the Federal Trade Commission at FTC Bureau of Consumer Protection - Consumer Information (https://www.ftccomplaintassistant.gov/) and/or with the FBI's Internet Crime Unit at Internet Crime Complaint Center (IC3) (http://www.ic3.gov/default.aspx).
You should also consider filing a complaint with your local police department.
Please contact us with any additional questions.
New SSN Verification Feature

Want to increase your likelihood for receiving assignments with us? In an effort to prevent fraudulent shopper accounts from being created, we have now implemented a SSN verification feature for our US shoppers. Our system acts as an authorized agent of the Internal Revenue Service to verify that your SSN# matches your name. This provides a strong measure of identity verification. At this time this is optional, but those who have verified their identity through this feature will receive assignments over those who have not. You will find this feature in your shopper profile when logged onto our system.
Please find & take the Baseline Shopper Qualification Test prior to applying for shops.
This can be found when viewing you Shopper Log in the Testing Center.
Most of our assignments now require that you earn this certification before you can submit your application.
Find the latest available Confidential Consumer shops on a map: http://prestomap.com/p/phantom

Download the new Presto Insta-Shopper mobile app for faster searching: http://site.sassieshop.com/prestoshopperapp



WE HAVE JOINED THE MSPA (Mystery Shopping Provider Association)!

If you have a SILVER or GOLD MSPA Certification, please enter this into your profile. Shoppers who have earned these certifications will be given preference over those who do not. If you have it, LET US KNOW by adding this to your profile!
TIPPING:

As a rule of thumb, when you are tipping during a mystery shopping assignment with us, please tip at a MINIMUM 15% for poor service, 18% for average service, and 20% for excellent service. Please use the amount before any discounts/comps to make your calculations and tip within this range.


To receive payments electronically, please visit:
https://app.bill.com/network/confidentialconsumer



NO SHOPS IN YOUR AREA?
Help us help you! We pay referrals for any account large OR small
and can be any business that provides customer service.
We welcome your leads!