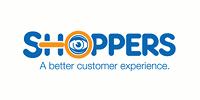 REGISTER AS A NEW SHOPPER
SHOPPER INFORMATION AND HOME PAGE
June 24 - 26, 2016 at the Tuscany Suites & Casino in Las Vegas.
Pre-registration is now open - click here! Once full registration is open you will be put on a waive registration list and be able to choose optional events, certifications and guest passes. You can also book your hotel room by clicking here.

Shoppers are also eligible to become members of the mystery shopping industry's association, MSPA North America. Visit the website to learn more about the benefits for shoppers to be members of the association. www.mysteryshop.org

We have become aware that many shoppers have not "confirmed" their email address, which has created the slow-down and/or blocking of your valuable shop notifications. Please check your Shop Log for a message link stating: "Please verify your email address to get shop offer emails." (See image below.) If the message is visible, just click the link and you're done! Thank you for your assistance.



Want faster access to new shops? Click Here

Shoppers must silence their phone and refrain from personal calls and texting during visit/employee interaction. Any complaints from a client, might exclude you from payment. However, phones may be used for notes, etc. after contact with employee.

Seeking shoppers over the age of 40 to conduct senior housing facility shops in various locations across the country. Click here for more information.

Follow us on:



Thank You!