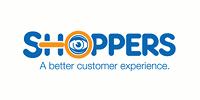 REGISTER AS A NEW SHOPPER
SHOPPER INFORMATION AND HOME PAGE
October 16-18 | Embassy Suites Anaheim – North | Anaheim, California
ShopperFest is the only MSPA-NA sanctioned shopper conference, developed and led exclusively by MSPA-NA owners and executives of companies who provide opportunities to you, the shopper! It's an exclusive chance for you to gain unique knowledge and skills from industry leaders, not third parties.
Our company supports official industry education through MSPA-NA University initiatives and via the ShopperFest annual shopper educational and networking conference. By attending ShopperFest 2015, you will learn first-hand directly from Mystery Shopping Providers (MSPs), network with key executives, get officially MSPA-NA certified in multiple courses and become one of the most valuable shoppers in the industry!
As a thank you for your work with our company, we are pleased to offer you this discount code to receive $5 off your registration:
shoppers
Advance your education and have a great time learning from MSP executives.
Seats are filling up -
Register today!
Shoppers are also eligible to become members of the mystery shopping industry's association, MSPA North America. Visit the website to learn more about the benefits for shoppers to be members of the association. www.mysteryshop.org

We have become aware that many shoppers have not "confirmed" their email address, which has created the slow-down and/or blocking of your valuable shop notifications. Please check your Shop Log for a message link stating: "Please verify your email address to get shop offer emails." (See image below.) If the message is visible, just click the link and you're done! Thank you for your assistance.
Want faster access to new shops? Click HereShoppers must silence their phone and refrain from personal calls and texting during visit/employee interaction. Any complaints from a client, might exclude you from payment. However, phones may be used for notes, etc. after contact with employee.Seeking shoppers over the age of 40 to conduct senior housing facility shops in various locations across the country.
Click here for more information.
Follow us on:
Thank You!