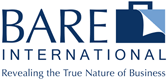 Are you interested in performing evaluations? Please always read the Client Project Briefings to get familiar with the Health and Safety guidelines/recommendations.
Thank you and stay well!


Nederlands,
Italiano,
Español,
Português,
Français,
Русский,
Deutsch,
简体字,
繁體中文.



---


It came to our knowledge that on and around December 16,2020 our assignment confirmation emails and our open Job Board mistakenly contained a USD currency symbol for shop fees. This was a temporary mistake that we have already corrected. As always, our shop fees are expressed in the evaluation currency of the relevant country and is always confirmed in our shop comments. We apologize for any confusion that this mistake may have caused.


---


For News and Announcements, Tutorials, FAQs, and to learn more about BARE International please visit www.bareinternational.com