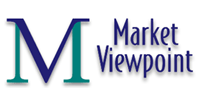 IMPORTANT ANNOUNCEMENT ABOUT SCAMMERS
SHOPPERS: There is an on going SCAM with various people posing as representatives of Market Viewpoint, LLC. They are not employed by Market Viewpoint or authorized to represent Market Viewpoint. Some of the names are Randy Sallee, Paul Hernandez, Gregory Culver.
If you or anyone you knows receives an email or check please forward copies to info@marketviewpoint.com. Do NOT cash the check.
Angela Megasko's book, Ultimate Mystery Shopping: Transforming Your Hobby into a Profitable Home-Based Business is now available at Amazon.com. Click on the book to get your paperback or Kindle version today!
Are you signed up to receive Market Viewpoint's FREE Jane Bond blog posts? Twice a month you will receive a short, informative piece discussing tips and tools to help your mystery shopping business grow. 
Click below to sign up to make sure you don't miss out on these important announcements! 
Get Serious! Become an MSPA Shopper Member
MSPA-NA is the leading trade organization in the mystery shopping industry. Join today to get the many benefits of belonging to this elite group of shoppers. Members can become certified for industry-specific shopping opportunities, including video shopping. Invest in yourself and your business for greater success and income! (This is a separate database from MVP) Sign up with MSPA -NA today!
SHOPPERS: There appears to be an issue with some servers accepting Sassie emails. Please WHITELIST @sassieshop.com in your email program to be sure you are receiving your assignments and emails from our system. Thank you!